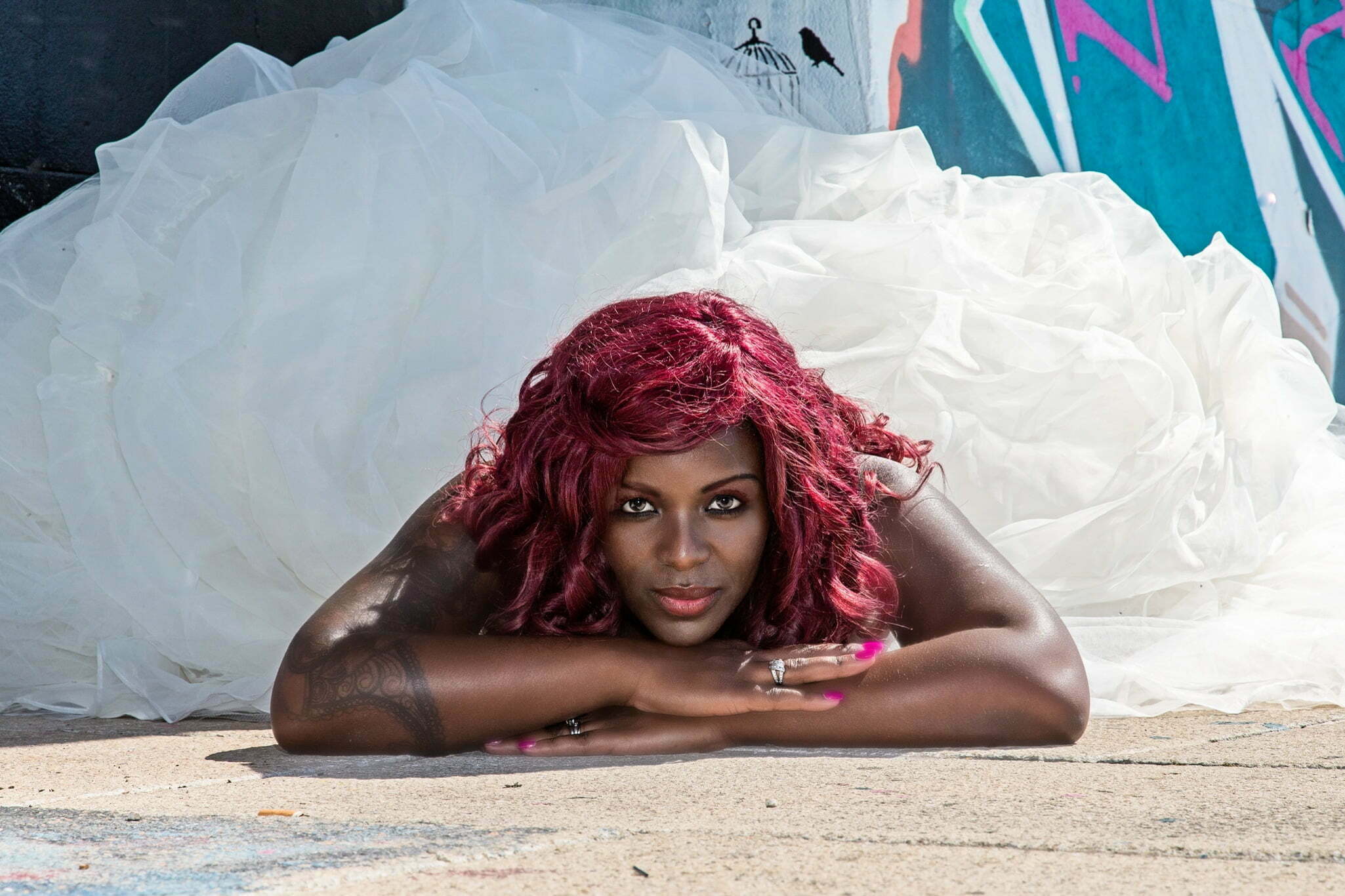 If you've been married then you probably know how much an important part of the preparations it was to choose your wedding dress.  There's a lot of thought and indeed, a lot of money, that goes into that decision.
You wear it, you look fabulous, you're photographed and complemented and then it goes into a box at the back of the wardrobe or in your loft.   So here's an opportunity to dig it out and rock it one last time!
Of course, you don't actually have to trash the dress – it depends on how you're feeling.  We've had some ladies do it after a divorce and those dresses have definitely taken more of a hammering but quite a lot dry out and brush up with minimal damage.  The environment that you choose is totally up to you, get out in nature, get out into the paintball field or get out in the sea, we're ready for anything that helps you to create exactly the images that you want.